EML Viewer » How It Works
Free product designed to view EML files is simple to use and easy to work with. But still if you face any issues while working with the product, we provide you with the how it works section, to know the working process of the software.
Download EML Viewer Tool and after completing downloading and installation process it is possible to view EML files online.
Start » All Programs » EML Viewer » EML Viewer
Open EML file– First screen will give the steps to view EML files and to load EML files, select option Open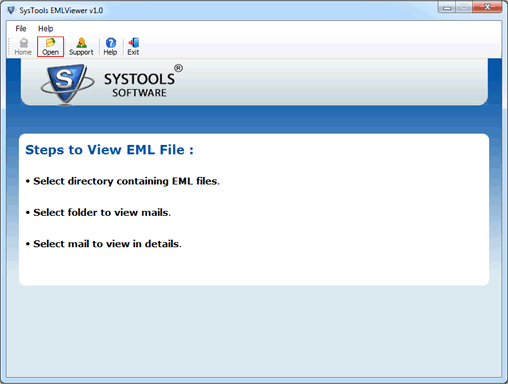 Browse EML Files – Locate EML files from its location, then Click OK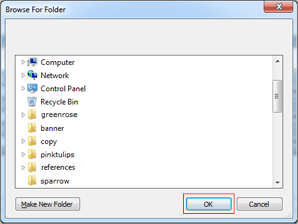 Read/View EML Files – List of EML folder will be displayed in the left panel and by selecting each folder users can see the emails stored in it and its content, properties and credential of EML email will be displayed.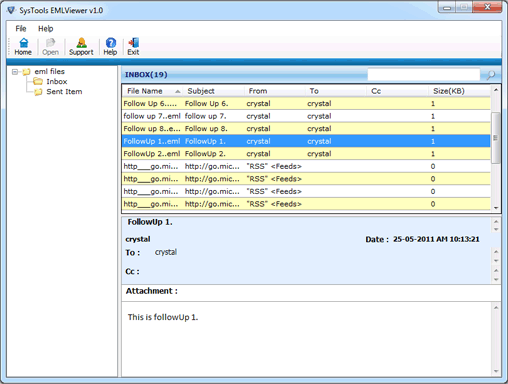 Close the Application – EML files selected can be opened and viewed through EML Viewer freeware software and once the process to view EML files is successfully completed. You can close and exit the application by accepting message option YES.

Download EML viewer freeware to view and read EML files with its complete information.